Open Advisors Limited
, or
Opal
, was founded by CEO
J.R. Oldroyd
.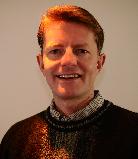 J.R. has almost 40 years experience of designing and building telecommunications networks for both data and voice applications and in use and deployment of BSD-based UNIX-like systems.
He graduated from the University of Kent in Canterbury, England with a degree in Communications Engineering.
J.R. has worked at telephone equipment makers, telephone companies, Internet service providers, consulting and training firms and has been involved with the design and implementations of a wide-ranging number of networks and standards. J.R. also founded and ran his own ISP in eastern Massachusetts, TerraNet, which grew until its acquisition by a multinational network operator, Verio, subsequently itself acquired into the NTT global IP network.
J.R.'s expertise ranges from the technical areas of IP network design and deployment at all levels from optics to routing, from system installation to network and application services; and at the corporate level from business and deal analysis and customer interaction and satisfaction. He works with associates with expertise and deployment abilities in specific areas and can arrange project teams with wide-ranging abilities and scope.